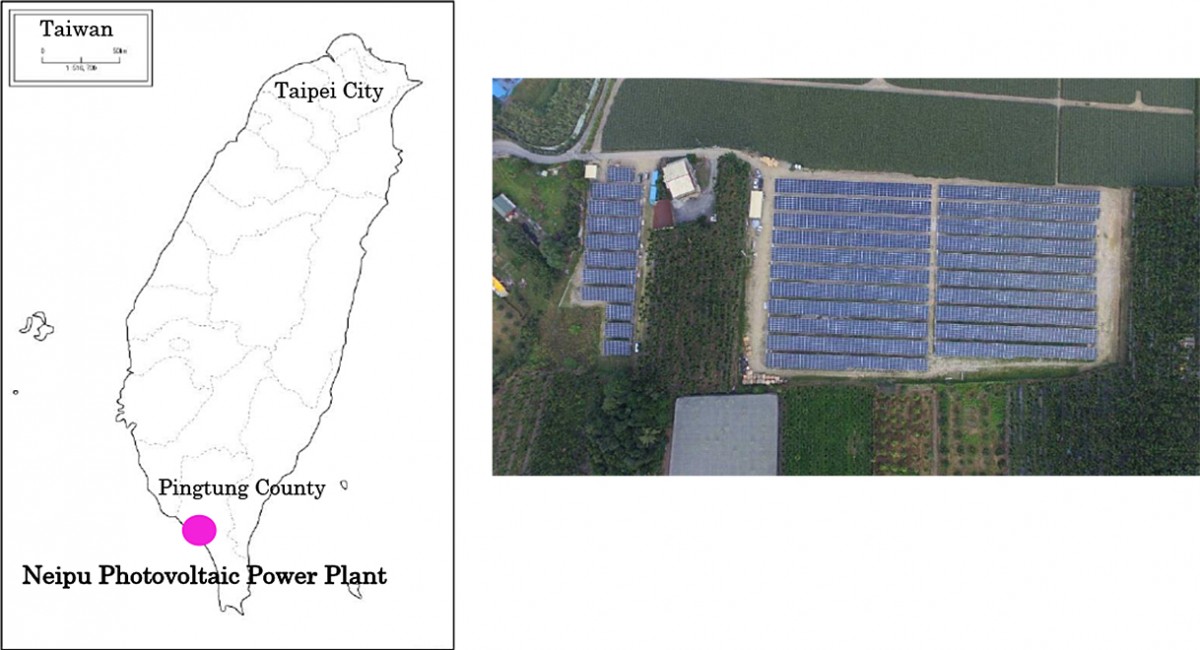 We are pleased to announce the start of commercial operation of our first photovoltaic power plant project in Taiwan.
Including this latest addition, Eurus is now operating or constructing power plants in 15 countries around the world.
The Photovoltaic Power Plant is located in Pingtung County, the southernmost county of Taiwan, the installation of solar panels manufactured by URE Co., Ltd provide an output of 1,985kW, and commercial operations began in December 2020.
This project was developed by W Energy Investment Corporation, a Taiwanese renewable energy developer. Eurus will invest in a 40% share of Helios Green Energy, the project holding company.
The Taiwanese government has set a target for increasing the share of renewable energy up to 20% by 2025, and is continuing to make proactive efforts, such as by adopting a feed-in tariff, to expand the introduction of renewable energy.
In 2018, Eurus established a local subsidiary in Taiwan, Eurus Energy Taiwan Co, Ltd. ("Eurus Energy Taiwan"). Having established an operating presence in the market, Eurus now looks to further develop its renewable energy business in Taiwan.